ACTRESS: AYESHA DHARKER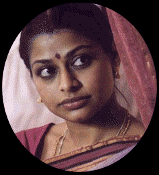 Indian actress, Ayesha Dharker, played Queen Jamillia in Attack of the Clones. She got her start in film in the French production, Manika, une vie plus tard. But her big break came, arguably, with her starring role in the film, The Terrorist.
Dharker has acting in film, television, and on stage in Indian, French, American, and British productions.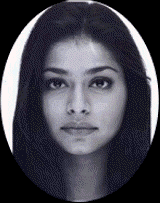 Film credits:
Loins of Punjab Presents (2007) .... Opama Menon
Outsourced (2006) .... Asha
Colour Me Kubrick: A True...ish Story (2005) .... Dr. Stukeley
The Mistress of Spices (2005) .... Hameeda - Haroun's neighbor
Anita and Me (2002)
Star Wars: Episode II - Attack of the Clones (2002) ... Queen Jamillia
Mystic Masseur, The (2001) ... Leela
Split Wide Open (1999) ... Leela
Terrorist, The (1999) ... Malli
City of Joy (1992) ... Amrita Pal
Manika, une vie plus tard (1989) ... Manika Kallatil
Television credits:
Life Isn't All Ha Ha Hee Hee (2005) .... Chila
"Doctors" (2000) (guest appearance) ... Meena Chauhan
"Arabian Nights" (2000) ... Coral Lips
Stage credits:
"Bombay Dreams" (2002) (musical) ... Rani
Ayesha Dharker RHS Photo Gallery

Ayesha's IMDB page

Back to RHS Home Page
--------------------
This is a non-profit fan site, created for entertainment purposes only. We are not associated with Lucasfilm Ltd., Sofia Coppola, Karol Cristina da Silva, Keira Knightley, Candice Orwell, Natalie Portman, Friday 'Liz' Wilson, Rose Byrne, Veronica Segura, or any of their professional representatives. All materials based on Star Wars on this site are protected by copyright and trademark by Lucasfilm Ltd.