ACTRESS: ROSE BRYNE
Australian-born actress, Rose Byrne, played Dormé in The Attack of the Clones. Her acting career began in Australian television. In 1999, she broke into film with a role in Two Hands and she's followed up that role with parts in several other films. These include an award-winning performance in The Goddess of 1967. Most recently, she was nominated for a Golden Globe for her performance on the television series Damages.
She has also acted with the Sydney Theatre Company.

For more Rose information and photos please visit the wonderful site The Rose Connection.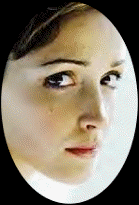 Film credits:

Just Buried (2007) .... Roberta Knickel
28 Weeks Later (2007) … Scarlet
Sunshine (2007) … Cassie
The Dead Girl (2006) … Leah
Marie Antoinette (2006) … Duchesse de Polignac ... aka Marie Antoinette (France)
The Tenants (2005) … Irene Bell
Wicker Park (2004) … Alex
Troy (2004) … Briseis
Obssessed (2004)
Take Away (2003) … Sonja
Night We Called It a Day, The (2003)… Audrey Appleby
Rage in Placid Lake, The (2003) … Gemma Taylor
I Capture the Castle (2002) … Rose Mortmain
City of Ghosts (2002)… Sabrina
Pitch, The (2002) … Girl
Star Wars: Episode II – Attack of the Clones (2002) … Dormé
Goddess of 1967, The (2000) … Deidre
My Mother Frank (2000) … Jenny
Two Hands (1999) … Alex
The Date … Senator's Daughter
Dallas Doll (1994) … Rastus Sommers
Television credits:
"Damages" (2007) … Ellen Parsons
Cassanova (2005) … Edith
"Murder Call" (1997) (guest appearance) … Sarah Watson
"Echo Point" (1995) … Belinda O'Connor
"Heartbreak High" (1994) (guest appearance) … Carly
Stage credits:
"Three Sisters" (2001) Sydney Theatre Company
"La Dispute" (2000) Sydney Theatre Company
--------------------
This is a non-profit fan site, created for entertainment purposes only. We are not associated with Lucasfilm Ltd., Sofia Coppola, Karol Cristina da Silva, Keira Knightley, Candice Orwell, Natalie Portman, Friday 'Liz' Wilson, Rose Byrne, Veronica Segura, or any of their professional representatives. All materials based on Star Wars on this site are protected by copyright and trademark by Lucasfilm Ltd.